Description
Premium 10-Input 2-Bus Mixer with XENYX Mic Preamps & Compressors, British EQs, Klark Teknik Multi-FX Processor and USB/Audio Interface
XENYX QX1002USB
The compact QX1002USB mixer allows you to effortlessly achieve premium-quality sound, thanks to its 2 onboard studio-grade XENYX Mic Preamps and ultra-musical "British" channel EQs. And our easy-to-use "one-knob" compressors provide total dynamic control for the ultimate in punch and clarity, while respecting all the power and emotion you pack into every note. Add to this, the sweet forgiveness of our British-style EQs and a Klark Teknik 24-Bit Multi-FX Processor with 100 presets including studio-class reverbs, delays, pitch shifter and various multi-effects – and the QX1002USB becomes an incredibly versatile mixer for your live performances.
But the XENYX QX1002USB isn't just designed to handle your live gigs; it also provides the state-of-the-art tools you need to make stunning, professional-quality recordings. Along with the built-in USB/audio interface, the QX1002USB comes with all the recording and editing software needed to turn your computer system into your own personal, high-performance home recording studio.
Sonically Superior Mic Preamps
The XENYX QX1002USB gets its name from our legendary, high headroom XENYX mic preamps, which have been praised by audio engineers all over the world. These state-of-the-art mic pres represent a major step in the evolution of audio technology – and they can easily hold their own, even when compared to the most expensive stand-alone mic preamps. XENYX preamps offer a staggering 130 dB of dynamic range, with a bandwidth that extends from below 10 Hz to well above 200 kHz. Armed with these outstanding mic preamps, the XENYX QX1002USB provides such transparent, crystalclear performance you just might think someone upgraded your mics while you weren't looking.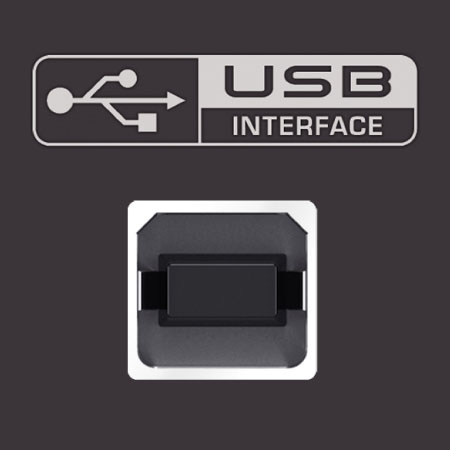 Recording Bliss
There was a time when the recording process called for lots and lots of expensive gear, which meant the average musician had to buy time at a recording studio – and that time was pricey indeed. But modern technology has put personal recording well within the reach of virtually anyone with access to a computer. How do you get all that music fl ying around your brain into your computer? That's where the XENYX Q1002USB comes in. Thanks to the built-in, bi-directional stereo USB audio interface, you can connect any of these mixers directly to your PC or Mac computer via a single USB cable. Now any signal source you connect to the mixer can be recorded directly to your hard drive. Which brings us to software…
FEATURES:
Premium ultra-low noise, high headroom analog mixer
2 state-of-the-art XENYX Mic Preamps comparable to stand-alone boutique preamps
Studio-grade compressors with super-easy ?one-knob? functionality and control LED for professional vocal and instrumental sound
Ultra-high quality Klark Teknik FX processor with 100 presets including reverb, chorus, flanger, delay, pitch shifter and various multi-effects
Built-in stereo USB/Audio Interface to connect directly to your computer. Free audio recording, editing and podcasting software plus 150 instrument/effect plug-ins downloadable at behringer.com
Neo-classic "British" 3-band EQs for warm and musical sound
FX send control per channel for internal FX processor and/or as external send
Main mix outputs plus separate control room, phones and 2-Track outputs
2-Track inputs assignable to main mix or control room/phones outputs
3-Year Warranty Program*
Designed and engineered in Germany