TAMA LMP52RTLS S.L.P. 5 Piece Drum Kit Studio Maple Gloss Sienna
$3,999.00 Inc. GST
In stock
Qty at Lynbrook: 1
Qty at Melbourne: Out of Stock
IMAGE FOR COLOUR ILLUSTRATION PURPOSES ONLY. INCLUDED ITEMS MAY VARY. **Shell Pack Only. Does not include hardware or cymbals.
In stock
Description
IMAGE FOR COLOUR ILLUSTRATION PURPOSES ONLY. INCLUDED ITEMS MAY VARY.
The Studio Maple kit is very original model in both sound and appearance, with Sound Focus Rings on the inside of the shells and 100% Maple Wood Hoops. It has a focused, warm, woody tone with clear attack, and a relatively short sustain with beautiful decay. While great for live performance, this model really excels in the studio, especially when seeking a warm sound with controlled resonance.
Features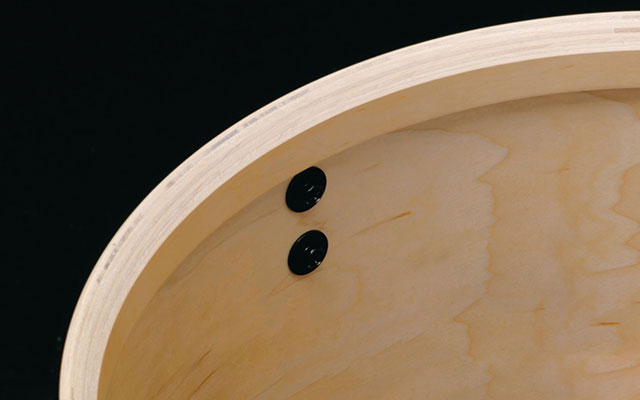 All Maple Shell w/Sound Focus Ring
(TT/FT) 6ply, 5mm / (BD) 8ply, 6mm
Evans® G1 Coated Head
Evans® heads are featured on Studio Maple drum kit (except bass drum front heads).
Direct Flexi-Mount (US.PAT.NO.10283096)
This Direct-Flexi Mount utilizes a two-piece structure – a plate that is mounted to the shell, and another piece that receives the L-rod of a tom holder/stand. These two parts are hinged together using a steel shaft, allowing some slight horizontal play when striking the drum. This controls the vibration of the shell while still allowing it to resonate more freely than traditional direct-to-shell mounts. This in turn provides sustain and smooth decay for a smooth, transparent sound that draws out the intrinsic characteristics of the shell material.
Maple Wood Hoop
The 22 mm thick hoops provides warm sound and powerful attack especially rim shot.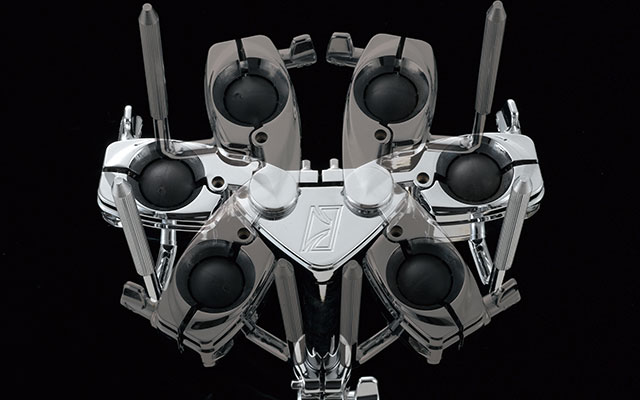 Swivel-Wing Tom Holder (US.PAT.NO.9087498)
Studio Maple's tom holder expands on its setup flexibility with this "Swivel-Wing Tom Holder" design.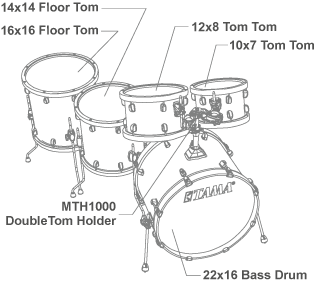 LMP52RTLS

| Description | Q'ty |
| --- | --- |
| 16″x22″ Bass Drum | 1 |
| 7″x10″ Tom Tom | 1 |
| 8″x12″ Tom Tom | 1 |
| 14″x14″ Floor Tom | 1 |
| 16″x16″ Floor Tom | 1 |
| Double Tom Holder | 1 |
Product Enquiry
Videos